Broward AWARE! – April
Resource Type
Family Resources
Resource Topic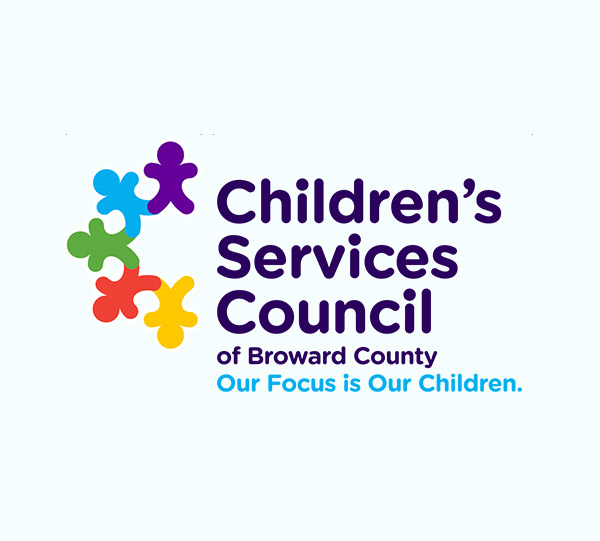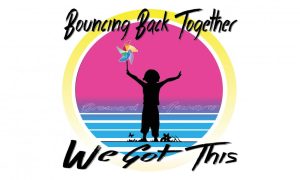 Learn more about Child Abuse Prevention Month
For Child Abuse Prevention Month, Broward AWARE! presents the books "My Body is Special" and "Somebody Cares." We hope you will enjoy and share these recordings!


Denim Day!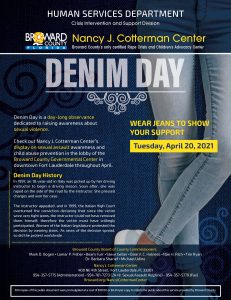 Child Abuse Prevention Month Kickoff!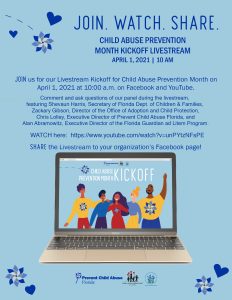 Family Fun & Resource Fair Drive-Thru
The Children's Services Council (CSC) of Broward County, in partnership with dozens of other organizations, presented the Family Fun and Resource Fair on April 3, 10 a.m. - 12 p.m. at Franklin Park. The free event was held in recognition of National Child Abuse Prevention Month, observed each year in April to bring awareness to child abuse and neglect. The drive-thru wrapped up the 2021 Annual Broward AWARE! Protecting OUR Children Campaign, a four-month series of free events dedicated to strengthening families and ensuring the community knows of programs and resources that can help prevent child abuse.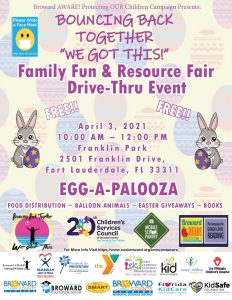 Stop Childhood Sexual Abuse Webinar
The Stop Childhood Sexual Abuse webinar was brought to you in collaboration with Nancy J. Cotterman Center, Children's Services Council, and the Guardian ad Litem Program Broward.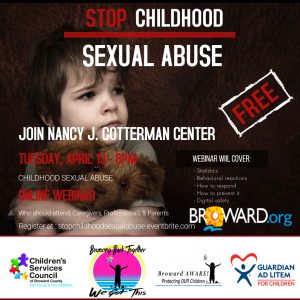 Safe and Healthy Teen Relationships Webinar
The Safe and Healthy Teen Relationships webinar was brought to you in collaboration with Nancy J. Cotterman Center, Children's Services Council, and the Guardian ad Litem Program Broward