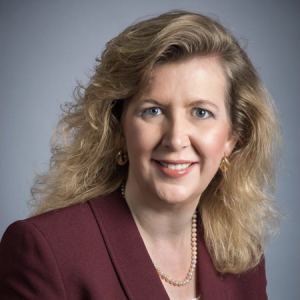 Dr. Vickie L. Cartwright
Broward County Public Schools welcomed Dr. Vickie L. Cartwright as Interim Superintendent on August 2, 2021 and was confirmed on February 9, 2022 as Superintendent. Dr. Cartwright brings 26 years of experience in public education, having served recently as Superintendent of Schools for Oshkosh Area School District in Wisconsin.
Superintendent Cartwright worked in Orlando County Public Schools (OCPS) in Florida for 17 years, last serving as Associate Superintendent for Exceptional Students Education (ESE), where she oversaw the ESE Department with responsibilities for supporting students and leading principals, central office administrators, instructional personnel and classified staff. OCPS is the eighth largest school district in the nation, with more than 215,700 students. Her leadership experience includes directing the Accountability, Research and Assessment Department at OCPS, as well as previously serving as Vice President of the American Educational Research Association for the Division of Research, Evaluation and Assessment in Schools, and President of the National Association of Assessment Directors.
"Students First" is her guiding principle, with a focus on educating students. Her commitment is to collaborating with stakeholders, creating partnerships and building relationships.
Superintendent Cartwright taught graduate students as an adjunct instructor at the University of Central Florida. She has served on numerous committees and provided leadership at the local, state and national levels in the areas of school accountability, evaluation, research, assessment and exceptional student education.
She obtained additional administrative experience as a secondary-level school assistant principal and principal in suburban communities. Prior instructional experience includes serving as an elementary school music teacher and a middle and high school band director.
Superintendent Cartwright earned her Bachelor of Arts degree in Music Education from the University of Florida. She earned her Master's in Music Education from the University of Southern Mississippi, where she obtained an Educational Specialist degree and Doctor of Philosophy in Educational Administration and Supervision.
She has been married to Dr. Carl Cartwright for 30 years and has a son, Dylan, who recently graduated from college.