Broward AWARE!
Resource Type
Broward Aware!
Family Resources
Resource Topic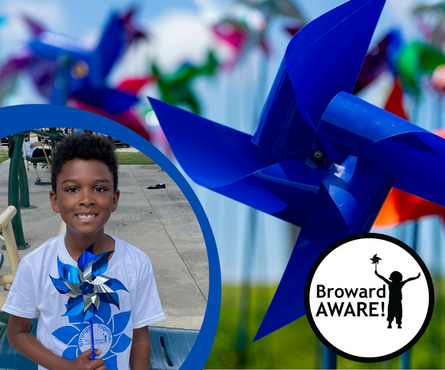 The Broward AWARE! Protecting Our Children Campaign
Broward AWARE! consists of several community events throughout a four-month campaign that will culminate in April, during Child Abuse Prevention Month.
The Broward AWARE! Protecting OUR Children campaign, powered by the Children's Services Council, is an awareness campaign that uses the full spectrum of media to ensure that Broward County families, educators, media, law enforcement and all stakeholders use and share resources that make it possible for children to safely realize their full potential, hopes and dreams. The Broward AWARE campaign is inspired by the work of the Ounce of Prevention Fund of Florida and Prevent Child Abuse/Pinwheels for Prevention Florida and is dedicated to:
Providing family strengthening resources to help keep children at home or with relative caregivers to avoid placement in the foster care system
Preventing injury and death from unsafe sleep practices, drowning, and leaving children in unattended vehicles
Providing resources to keep youth with non-violent infractions from entering and being stuck in the Juvenile Justice System
Providing supports for youth that can help them achieve their goals through mentorship, education, job internships and training
Engaging fathers in the lives of their children as positive role models and primary caregivers
Recognizing the signs of and preventing human trafficking and the commercial sexual exploitation of children
2023 Upcoming Events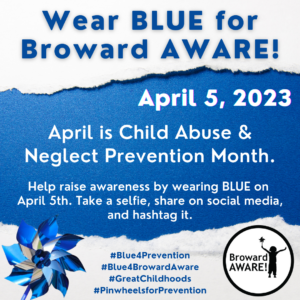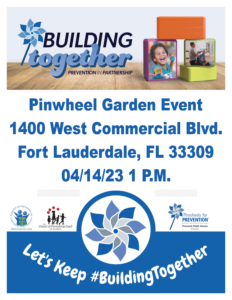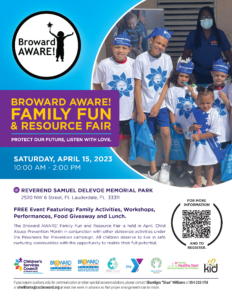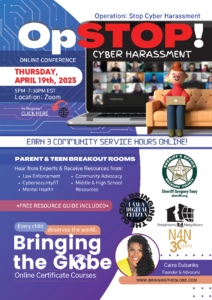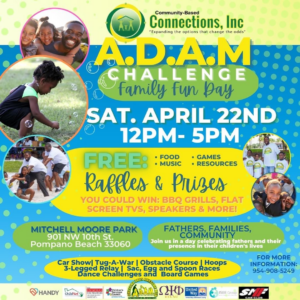 Past Events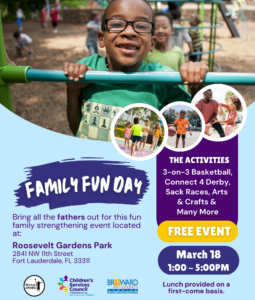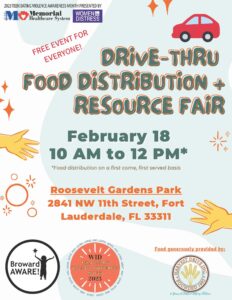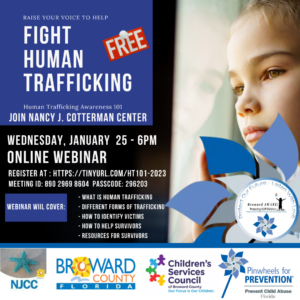 Family Fun & Resource Fair Promo



For more videos about Broward AWARE! and everything else connected to CSC, visit our YouTube page.
Local partners of Broward AWARE! include Broward County Nancy J. Cotterman Center, Broward County Parks and Recreation, Broward County Public Schools, Broward Sheriff's Office, ChildNet, Inc., Children's Services Council of Broward County, Children's Diagnostic & Treatment Center, Community Based Connections Inc., Dept. of Children and Families, Dept. Of Health in Broward, Every Mother's Advocate, Fort Lauderdale Police, Florida Dept. of Health in Broward County, Guardian ad Litem Program Broward, HandsOn Broward, HANDY, Jack and Jill Children's Center, Jewish Federation of Broward County, Kid Inc., KidSafe Foundation, Mt. Bethel Human Services, OIC of South Florida, Ounce of Prevention Florida, Swim Central, The South Florida Institute on Aging, Urban League of Broward County, Women In Distress of Broward County, Inc., YMCA of South Florida and more…
Click HERE to read about how the startling toll on children who witness domestic violence is just now being understood.