Choosing to Stop Violence and Bullying
Resource Type
Family Resources
Resource Topic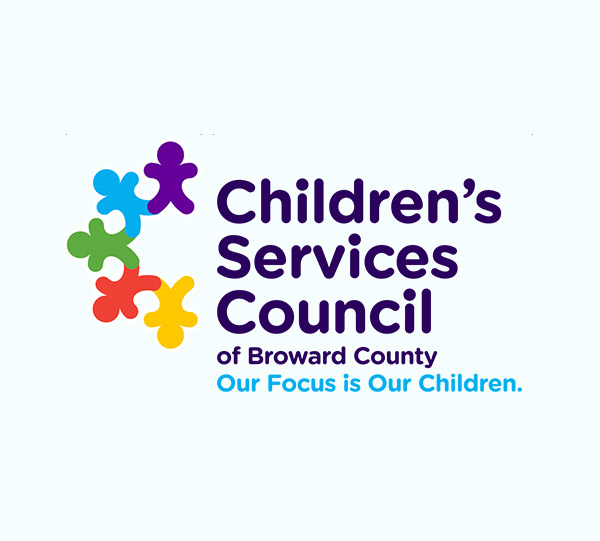 By Anita Fraley – Manager of Community Relations & Media at United Way of Broward County
The Choose Peace/Stop Violence initiative is a continuing partnership between Children's Services Council of Broward County (CSC), United Way of Broward County, and Broward County Public Schools' Diversity, Prevention and Intervention Department. The collaborative focuses on anti-bullying, youth violence prevention, and academic improvement through positive development promotion and sustainable tools to change the climate and culture of the schools. The year-round highly visible Positive Social Norms campaign has been successfully implemented for the past 7 years and includes multiple broad-based strategies to sustain positive transformation and a safe environment. The campaign's school-based activities feature different themes and include social media components. They are designed to focus on friendship, fairness, cooperation, peaceful conflict resolution, consequences of actions and are complemented by lessons plans.
The effort is implemented through a universal campaign by which district schools receive information regarding activities for School Board approved prevention days. September kicks off the yearly campaign which sets the tone for cultural change. Activities include the "Go Blue to End Mean" awareness campaign inspired by the Secret Deodorant's "Mean Stinks" project. The campaign is designed to raise awareness of bullying among middle school girls. "CHALK4PEACE" a large success throughout our county every year, is a sidewalk chalk project for children which takes place worldwide every September and spreads messages of inspiration on sidewalks. "IMAGINE PEACE" Wish Tree, inspired by John Lennon and Yoko Ono's interactive artwork for worldwide peace and understanding, invites people to tie a written wish to a tree branch. "Wish Tree" has been integral to exhibitions around the world. These projects are also featured by the Broward County Library System Youth Services Division and the After School @ YR Library programs.
An annual Peace Poster contest inspires students to explore how to create environments free from bullying and violence. 10,000 posters are annually distributed into schools and are used to focus attention on kindness all year, along with activities. Participating schools get a chance to win a Peace Pole, a visual reminder of the importance of peace within a community. The Peace Poles remind students to speak and act in the spirit of peace and harmony throughout the year.
Other activities are designed around observances such as Diversity Awareness month, Anti-bullying Week, No-Name Calling Week, Teen Dating Violence Awareness Week, National Youth Violence Prevention Week, and Red Ribbon Week, a substance abuse prevention campaign. Over 271,000 Broward County students are exposed to Choose Peace messages annually. On average 130 schools participate in Choose Peace activities year round.
Since the creation of the initiative in 2010, a focused approach was added two years ago through school-based "Agents of Change" Clubs. Sponsored by the initiative, these "Agents of Change" set the tone for change and inspire and empower the student population to be compassionate leaders and role models for peace in their schools. The clubs are peer-led and are supervised by school-based facilitators supported by Broward County Public School staff and Choose Peace. Club members meet monthly during the school year, follow a curriculum, and lead school-wide activities using awareness building, activities and promotional materials to get the message out. Fighting incidents have been reduced by 48% in Choose Peace schools.
As part of the Choose Peace/Stop Violence message the CSC has provided additional funding to bring Rachel's Challenge, a program designed to equip and inspire students to replace acts of violence, bullying, and negativity with acts of respect, kindness, and compassion, to Broward County Schools. Rachel Scott was the first victim that was killed in the Columbine massacre. Rachel left her writings behind, including seven diaries filled with her visions of kindness, compassion and changing the world. Rachel's Challenge was born out of the seeds that she planted during her short life. At a school-wide presentation at Glades Middle School, students had the opportunity to meet Rachel's uncle, Larry Scott, and accept Rachel's Challenge of showing kindness and compassion to those around them. The program is not just one event. The Agents of Change school-based clubs function as the infrastructure to continue the message. Its members receive special training from the Rachel's Challenge organization on carrying out that message through various Choose Peace activities at the school.
At Glades Middle School there is just such a student club: the "Agents of Change". "Our school felt privileged to have been able to host Rachel's Challenge for our students, and even our toughest students were touched by the message of spreading kindness," said Principal Ricardo Santana. "Our Agents of Change at Glades Middle is dedicated to continuing to spread compassion in our school and inspire students to make a difference everyday".
For more information about Choose Peace/Stop Violence contact:
Anita Fraley, Community Relations & Media at United Way of Broward County
(954) 453-3727 | afraley@unitedwaybroward.org