Parkland Strong: Support & Resources
Resource Type
Family Resources
Resource Topic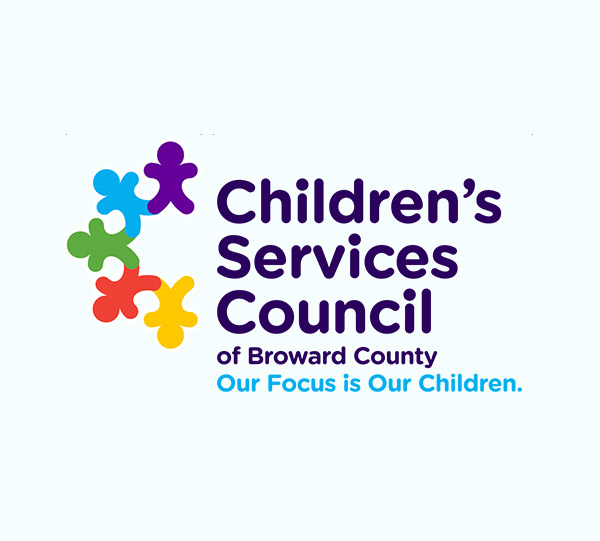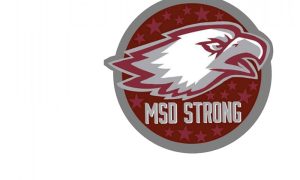 Commemoration Events
February 14, 9:00 – 1:00 p.m.  Counselors and life coaches from the Harmony Development Center will be available at Cypress Hammock Park for youth and families experiencing trauma, mental health and/or substance abuse.
February 14, all day.  BCPS leads heartfelt tributes, vigils and expressions of service and love with its partners, including HandsOn Broward, the Interfaith Council, the United Way of Broward County, the City of Parkland, the City of Coral Springs, and Children's Services Council of Broward County.
February 14, 10 a.m.  The City of Fort Lauderdale invites community members to share messages of love, unity, and hope on a memorial wall honoring the victims of the MSD tragedy. See flyer for details
February 14, from 10 a.m. to 5 p.m.  Eagles' Haven will host a number of inspiring creativity activities and meditation and movement exercises, culminating in a Healing Drum Circle.  Please see the Eagles' Haven flyer for more details.
February 14, 5:30 p.m.  The City of Parkland will host a Community Commemoration at Pine Trails Park.  For information, please visit https://www.cityofparkland.org/1422/Community-Commemoration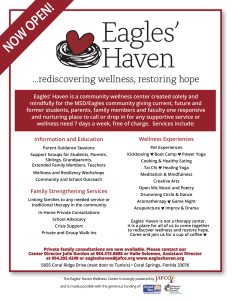 Eagles' Haven was created as an inviting place in our community where people of all ages can call or go for support and to find out about community resources that are available to them.
Parents, please talk to your children, Students, talk to each other. "Just ask, just listen." Every day ask the important questions below (click here for printable version):
1. Have you wished you were dead or wished you could go to sleep and not wake up?
2. Have you actually had any thoughts about killing yourself? If the loved one answers "yes" to question 2, ask questions 3, 4, 5 and 6. If the person answers "no" to question 2, go directly to question 6.
3. Have you thought about how you might do this?
4. Have you had any intention of acting on these thoughts of killing yourself, as opposed to you have the thoughts but you definitely would not act on them?
5. Have you started to work out or worked out the details of how to kill yourself? Do you intend to carry out this plan?
6. Always ask this question: In the past three months, have you done anything, started to do anything, or prepared to do anything to end your life?
Call for help if needed. In Broward County, dial 211 if you suspect any risk or Text "FL" to 741741.
Eagles' Haven offers services with Licensed Social Workers to anyone and everyone who wishes to come.
More details about Eagles' Haven can be found HERE.
Find Grief & Crisis Support Resources HERE.
Downloadable Materials
Trauma Tips (English Spanish)
Broward Schools Trauma Tips
Broward Schools Trauma Tips 2
Helping Children Cope
Helping Teens with Traumatic Grief
Helping Youth After Community Violence
Helping Youth After a School Shooting
Helping Children Cope After a School Shooting
Helping Teens After a School Shooting (Spanish)
Talking to Children About Violence (Infographic)
Talking to Children About Violence (Portuguese)
Talking to Children About Violence (Spanish)
Other Resources
Shine MSD
The Summerspot (presented by Mobilizing MSD Alumni)
---
In June 2016, the CSC asked our partners at Tomorrow's Rainbow to help share information on how to talk to children about horrific events like the one that had just happened at The Pulse, in Orlando. Sadly, this information continues to be relevant.

NEWS ARCHIVES:
Parkland Mayor Christine Hunschofsky, Children Services Counsel Cindy Seltzer Discuss Suicide Prevention
Efforts Ongoing By Parkland Community To Educate Children And Keep Them Safe
Eagles' Haven Health and Wellness Center Opens Its Doors
Parkland suicide deaths highlight long-term psychological impacts of mass shootings
Leaders react and take steps after second tragedy at Parkland