Safe Swim
Resource Type
Family Resources
Resource Topic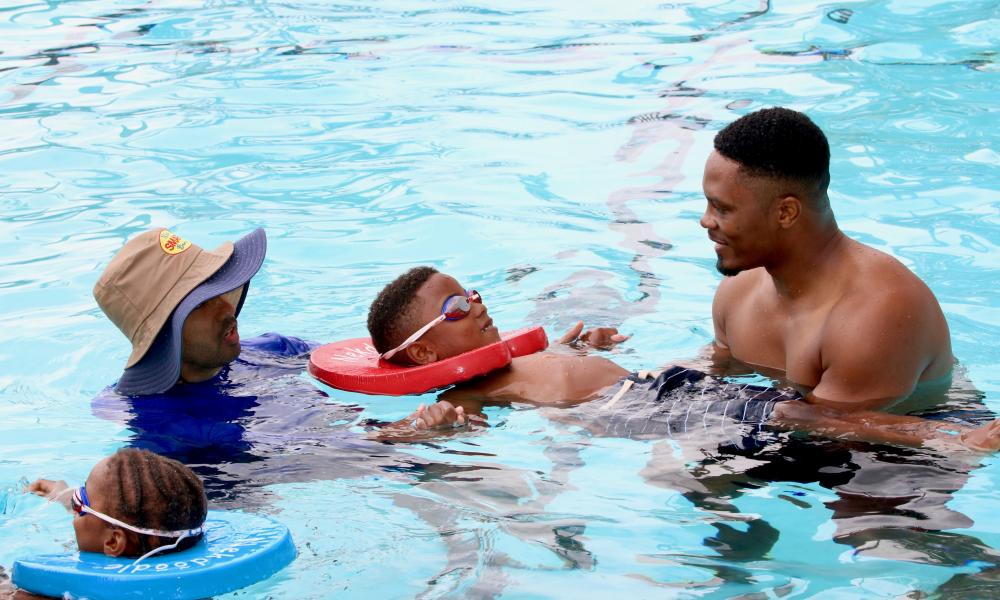 Being Water SMART means knowing how to make your environment safer for toddlers and children in and around water. Adult supervision, pool fences, door alarms, self-latching gates and knowing CPR. In a drowning incident, to prevent a tragedy every second counts. Thanks to Pediatric Associates Foundation; Children's Services Council, FL Dept. of Health in Broward County, Department of Children and Families, SWIMS Foundation and other community partners making a difference in keeping children safer in and around water.
Click HERE for more information and Safe Swim recommendations.
Water Smart Swim Lessons Coupon
Watch how being Water Smart saves lives!

Broward Department of Health - Beach Safety

Be Water Smart (Adult Version)

Be Water Smart (Kid Version)

Watcher Watchers PSA: "Bad things happen when no one watches the water."

Drowning Prevention PSA and Recommendations

Chris Lolley talks about water safety and drowning prevention with Lt. Ken Roland, CEO of CPR Etc., Inc. & Chairman of the Board of Diversity in Aquatics and Amanda Throndsen, State Safe Kids Florida Coordinator at Florida Department of Health.

Future First: Drowning Prevention

Senator Sobel and Dr. Edna Tello from Broward Health, share some useful tips.

Cassie McGovern is a mom who became an advocate for water safety awareness after the tragedy of losing her child to drowning. Hear Cassie's lessons learned to help other families avoid a similar tragedy.

Kim Burgess, Drowning Prevention Coordinator for the FL Dept. of Health in Broward County, talks about what Broward is doing to help reduce the number of drowning incidents.

Jay Sanford, Manager of Swim Central, talks about water safety education classes offered and assistance with locating swimming lessons that are convenient for families.

Ken Roland, Pool Operations Coordinator for the City of Fort Lauderdale and President of the SWIMS Foundation, talks about the Safer 3 and Water SMART (Safety Methods And Rescue Techniques) campaigns.

U.S. Representative Debbie Wasserman Schultz talks about legislation in place to help prevent drowning in young children.
For more videos about being Water Smart and everything else connected to CSC, visit our YouTube page.
More Information:
Swim Central 954-357-SWIM
FL Dept. of Health in Broward Drowning Prevention Task Force of Broward County: 954-467-4700 x 5807
Pediatric Angle Foundation www.pediatricangel.org
Water Smart Broward www.watersmartbroward.org
Children's Service Council of Broward County: 954-377-1000
2-1-1 Broward: Dial 211 or visit 211-broward.org