The Importance of Gender Responsive Programming for Youth
Resource Type
Family Resources
Resource Topic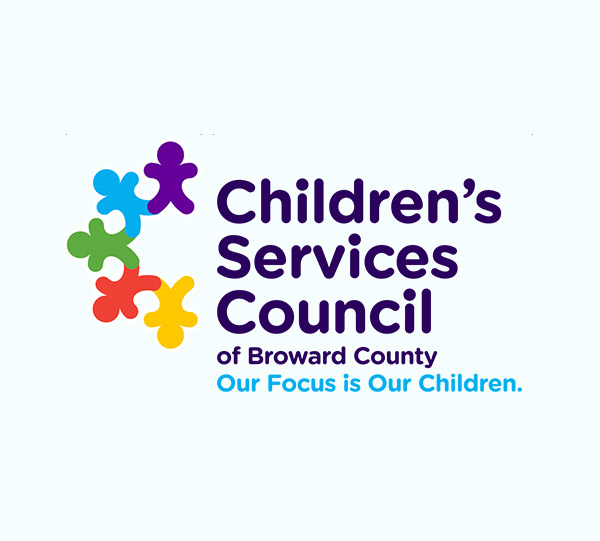 By Alexandra Stark, LMHC, CAP, NCC – Associate Executive Director, and April Brownlee, LMHC, MCAP, NCC – Reach Program Director, PACE Center for Girls
As knowledge and discussion about gender specific services has increased, the positive impact of providing gender-responsive services and programming has gained traction and recognition within the past decade. Previously, few programs discussed the varying needs of girls vs. boys. Typically, girls and boys were given the same selection of services across the continuum of academics, counseling, case management, life skills preparation and more. The few programs that were gender responsive by design were primarily for boys. With the increased number of girls entering the Juvenile Justice system, a need for programming that understands the changing demands of our community emerged. There were other programs and services available that used terms such as, single-sex, gender-specific and gender-responsive interchangeably. However, it is important to note that the three terms are different and that "gender-responsive" has its own specific and important meaning.
What does Gender Responsive Mean?
Gender responsive care is intended to create an environment that responds directly to meet the unique needs of that specific gender. Described by Covington, Bloom and Owen, gender responsive programming examines the details of service delivery site selection, staff selection, program development and content and material. Gender responsive programs look to meet the specific needs and challenges of the gender that it serves to increase positive impact on that population.
Gender Responsive for Girls
Gender responsive services for girls means creating an environment
that responds to the specific needs of girls, so they may feel safe and to develop meaningful relationships. Gender responsive services support the development of girls' perception of women as capable, strong and self- directed, and acknowledge the way girls learn and experience the world. Gender responsive services and programs for girls focus on a relational, strength-based, culturally competent, trauma-informed and holistic approach (Benedict). The tenets for gender responsive programs celebrate the differences between girls and boys and cater to the need of the developing female youth. Supporting girls in understanding and developing self-concept, creating healthy and meaningful relationships, focusing on their strengths, healing from trauma and investing in their future are ways in which gender responsive programs meet the unique needs of girls. Gender responsive approaches seek to understand the 'why' behind the concern rather than focusing on symptomology or behavior. The outcomes of gender responsive programs, when implemented in a variety of areas, have been very promising.
Noting the history of traditional program design which often provided little variance in meeting the needs of girls vs. boys, the increased recognition of the need for gender responsive programming is important to highlight and continue developing. The essential components of gender responsive programming and the importance of creating an environment and utilizing approaches that are responsive to the unique needs of a specific gender, increase the positive impact a program has on the population which it serves. If a program or organization is interested in becoming more gender responsive to better serve its population, begin with simple research and self-assessment while acknowledging that gender makes a difference in service delivery and outcomes for our youth.
Since its inception in 1985, PACE Center for Girls, Inc. is recognized throughout
the country for reducing the number of at-risk girls from becoming involved in the juvenile justice system. Reviewers of both state and federal juvenile justice programs have described PACE as the most consistently successful prevention and intervention program funded by the Florida Department of Juvenile Justice while the Federal Office of Juvenile Justice and Delinquency Prevention (OJJDP) considers PACE a "best practice promising model" nationally. PACE encompasses a set of gender- responsive prevention and early intervention programs and services for girls with multiple risk factors for juvenile justice system involvement, utilizing a balanced, holistic approach to re-engage girls with learning, improve academic performance, and address the underlying trauma that contributes to female delinquency. The PACE model is rooted in the foundational pillars of being gender responsive, trauma informed, and strength-based and addresses the six developmental domains of girls, identifying risk and protective factors within each domain.
For more information about PACE Center for Girls Broward, please contact Alexandra Stark at (954) 561-6939 x3862 or Alexandra.Stark@paceenter.org or April Brownlee at (954) 561-6939 x3832 or April.Brownlee@pacecenter.org.
References
Gender-Responsive Strategies: Research, Practice, and Guiding Principles Report (Bloom, Owen, & Covington, 2003)
The Five Core Practice Areas of Gender Responsiveness (Alyssa Benedict, MPD, 2005)
Girls Study Group; Understanding and Responding to Girls' Delinquency (Office of Juvenile Justice and Delinquency Prevention, 2010)