United Way of Broward County and the Children's Movement of Florida pairs volunteers with elementary school students in Broward County for ReadingPals Program
Resource Type
Family Resources
Resource Topic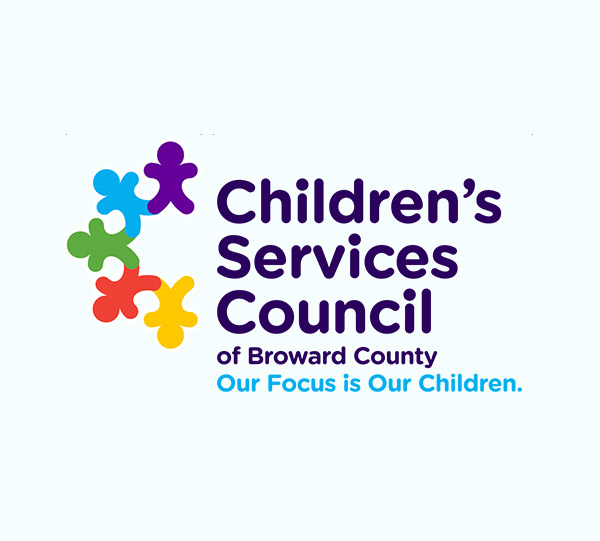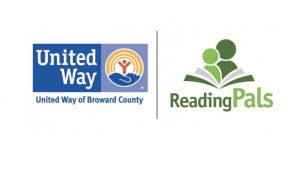 By Adriana LeCorgne – Manager of the ReadingPals program for the United Way of Broward County
From birth through third grade, children learn critical literacy skills; reading, writing and speaking. After third grade, children transition from learning to read to reading to learn. Reading proficiency by third grade is the most important predictor of high school graduation and career success. Furthermore, there is a striking disparity in access to books at home between children of middle- and low-income households; the average middle income home has 54 age-appropriate books for children, while a low-income home has 0-2.
A child from a middle-income family typically enters first grade with about 1,000 hours of one-on-one picture book reading time with parents, other relatives or teachers compared with a child from a low-income family who averages less than 100 hours. First graders from low-income families have a vocabulary half the size of children from higher-income families. By age three, children in low-income homes will have heard one-third as many words as children in middle and high-income homes (10 million versus 30 million words). There are multiple factors contributing to this disparity. Many children from low-income homes are also from at-risk homes with parents or caregivers who are non-English speaking, often absent from home and/or illiterate. Because books are scarce in these homes and children lack one-on-one time with an adult caregiver and family support to read and learn, these children often fall behind.
The Florida Standards Assessment results for the 2015-2016 school year showed 55% of Broward County school children had reached the standard level in English/Language Arts by third grade. This statistic has to improve significantly as we want all the children from Broward County to graduate from High School.
It is critical to help young children read and write by working with them to develop early literacy and learning skills. Children who have been read to at a young age come to school with important literacy skills. They are more prepared to learn to read and write. Children who have not had many experiences listening to books read aloud or talking about books typically start school with poor early literacy skills. Increasing a young child's exposure to a variety of books, activities and vocabulary is an important part of building early literacy.
To provide students in elementary school with the opportunity to improve their reading levels, United Way of Broward County introduced the ReadingPals program four years ago. Since then, ReadingPals has focused on screening, engaging, training and deploying over 300 volunteer "reading coaches" throughout our community. Each Reading Pal volunteer is paired with a child identified as at-risk or with a low reading proficiency level.
Reading Pals helps to build the road to reading success by empowering children to read weekly with a mentor who has been trained to work with young children on literacy skills. It is through these weekly contacts with their "Reading Pal" that children are exposed to a wide variety and genre of books that increase their vocabulary and assist in brain development. Having the same Reading Pal each week helps to extend the students' love of reading. After sending each book home, parents can reread the books with their children, have their child tell the story in the book or even talk about the characters in the book. This allows for children to be creative as they retell the story in their own words. Activities at home include rhyming, singing, dancing and any other activities that will increase early literacy skills.
Author: Adriana LeCorgne the Manager of the ReadingPals program for the United Way of Broward County. She has more than 15 years of project management experience with five years in volunteer management. LeCorgne has a Masters in Economies Degree from Florida International University.
Early brain development is the key to success later in life. The ReadingPals program helps to develop the brain in young children while it is promoting early literacy growth as well. The ReadingPals program was awarded the Broward County Public Schools Literacy Based Mentoring Program of the Year and Community Care Plans Non-Profit Award for the 2017 Collective Impact for Youth Award. To become a ReadingPals Volunteer and to register for a Volunteer Training Session please contact Adriana LeCorgne.
954-453-3742 | alecorgne@UnitedWayBroward.org.
For additional information please visit UnitedWayBroward.org/ReadingPals