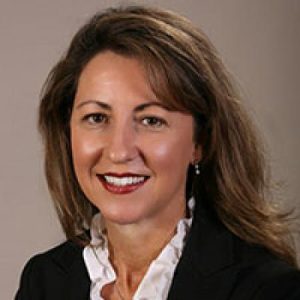 Cathy Donnelly
Cathy Donnelly is the Director of Community Relations for Castle Group. She moved to Florida in 1996 from Ottawa, Canada to found the Castle Group with her husband, James.
In August 2004, Ms. Donnelly pioneered the K.I.S.S. program (Keep It Simple Service Program) for the Davie, FL branch of the Boys & Girls Clubs of Broward County. Today, K.I.S.S. serves a free, nutritious snack and free, hot suppers each school day in all 12 Broward County Clubs! Ms. Donnelly served as Boys & Girls Clubs of Broward County Chair in 2012-2013 and is proud to hold emeritus status with the organization today.
She is an active member of the Boys & Girls Clubs of Broward County Legacy Society, the United Way Tocqueville Society, and serves on the Youth and Education Committee of the Broward Workshop. She is a benefactor for the Broward Center for the Performing Arts and feeds her passion for the arts by sitting on the Community Foundations Art of Community committee.
In 2010, CastleCares was established as the philanthropic arm of the Castle Group. The CastleCares mission is to serve children and families in need throughout the state of Florida. Ms. Donnelly oversees the various opportunities for staff members to volunteer and support the nonprofit community and manages the annual giving budget on behalf of the company. In 2015, she established Castles Day Of Caring which is a companywide event that supports various charities all over the state of Florida.
Born in Liverpool, England, Ms. Donnelly moved to Canada with her family at age six where she resided in St. John's, Newfoundland and Ottawa, Ontario. While living in Canada she owned and operated a Travel Agency Franchise in Ottawa for six years. In 1992, she founded a local chapter of IODE (Independent Order Daughters of the Empire) in Ottawa which provided assistance to the underserved community throughout Canada.
Ms. Donnelly and her husband James were high school sweethearts and have been married for 30 years. They reside in Fort Lauderdale, Florida and have three wonderful sons; Jordan, Chase, and Brock. In her spare time, Ms. Donnelly enjoys hiking, skiing, travel, reading, spending time with family and friends and R & R in Mont Tremblant, Quebec.