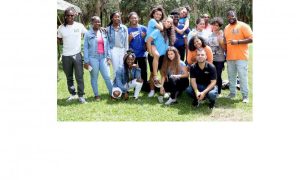 The Children's Services Council of Broward County (CSC) is seeking event management services to support the planning and execution of the CSC 2021 – 2022 Youth Summit Series. These services will include complete project management; event coordination; webcast; and speaker and attendee support for virtual, hybrid, and in-person series of events. The five (5) events in the series will begin with the first event on January 8, 2022, with subsequent events scheduled through September 30, 2022.
For more details and to apply
Completed applications must be submitted through CAPS by 5:00 pm on October 29, 2021. LATE SUBMISSIONS WILL NOT BE CONSIDERED.
The procurement is available through CSC's web-based Contract Administration and Procurement System (CAPS) and responses to this procurement must be submitted through CAPS. Training on the use of CAPS will take place during the Pre-Bid Conference.
Technical assistance on the use of CAPS will be available through CSC's help
desk: helpdesk@cscbroward.org.
View video on how to apply for an RFP through CAPS.